Description
Solar Reflective
Solar Reflective Glass Block is used to help reduce heat loss from the building in the winter, overheating of the interior in the summer and protection against UV radiation is a goal we would all like to achieve!  Our Solar Reflective Glass Block can do just that while driving energy costs down to help you save money and meet possible specification requirements in your area.
Available in Q19, 1919/8, 8x8x3 and 8x8x4 Hollow Glass Block Patterns.  This does not include injected colored or color infusion technology.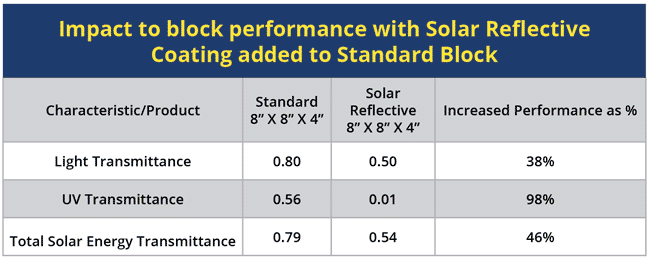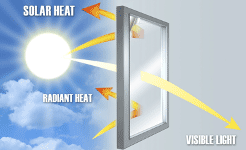 Call our team today at Glass Block Warehouse to help get you a quote on our Solar Reflective Glass Block!